Multimedia creations offer many possibilities. Video mapping, light design, laser effects are all techniques that allow fireworks to play a major role in a multidisciplinary staging. Partners of reference in their discipline, advanced technical solutions and a recognized experience allow us to reach these objectives.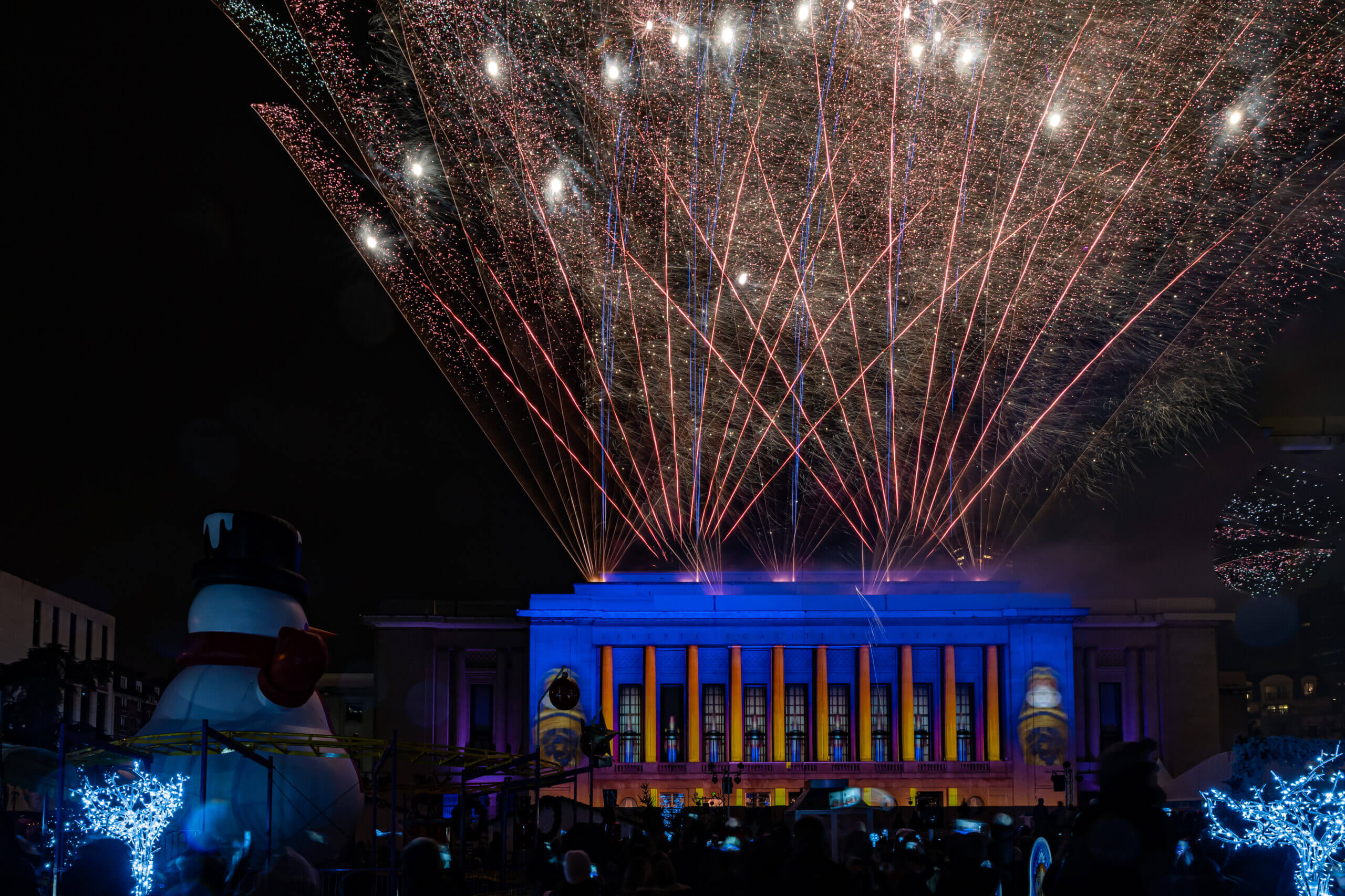 Giant Mapping from the city hall of Puteaux
It is then the result of an exchange between creators, designers and renowned specialists putting their art at the service of the project.
The harmonious combination of the different elements is the result of a common reflection.  Each idea is shaped to justify its place in the show.
The interactivity between the components of the staging is privileged. The pyrotechnic interventions can be animated in response to other effects, light or video for example.
The whole is orchestrated with precision on an adapted musical creation.
To celebrate, party or communicate, our creations must surprise the public and provoke emotion.